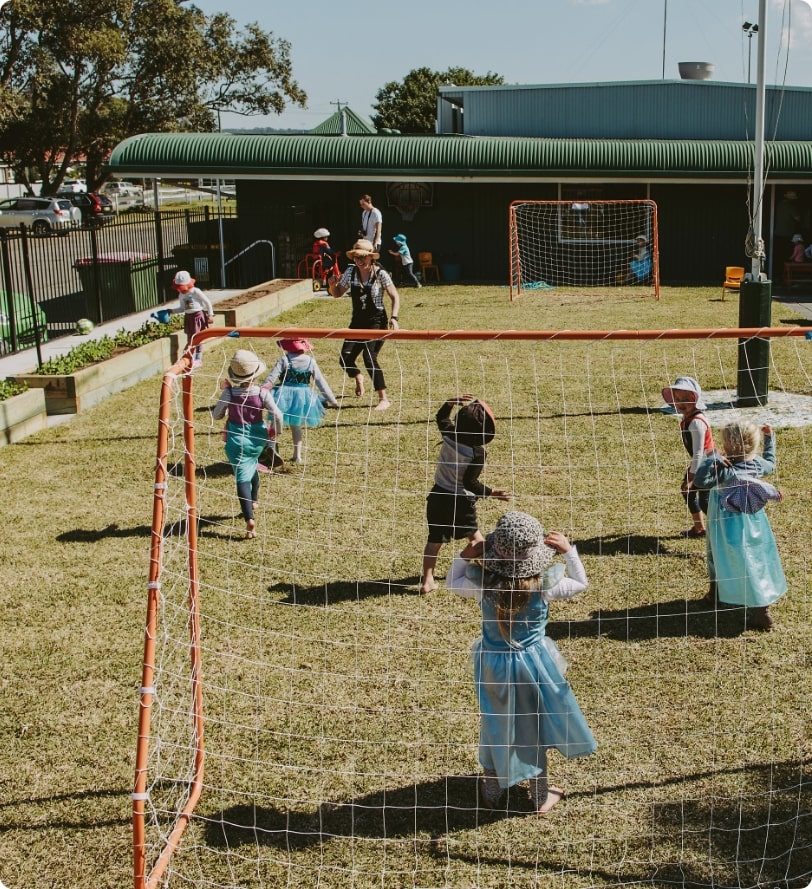 Darling st centre
Our Programs
We promote the wonder, delight and intrigue of creativity through imagination in all that we do. We aim to release children to their full potential, where they thirst to participate fully in life, by creating an atmosphere of love, acceptance and fun.
As educators we aim to treat each child with respect and have quality learning interactions with children, not just simply supervising. Our educational approach is play based, featuring inquiry based learning, and co-constructed learning where children and adults shape the learning together. Our focus is to ensure children develop metacognitive competency (learn how to learn).
Our Philosophy
Explore Programs
The foundations for school, life and lifelong learning are established from birth, so we ensure that there is a continuum of learning from the nursery to the pre-school rooms.
Well-prepared, interesting and age-appropriate programs foster spontaneous engagement from children, focusing their attention on positive activities that encourage learning.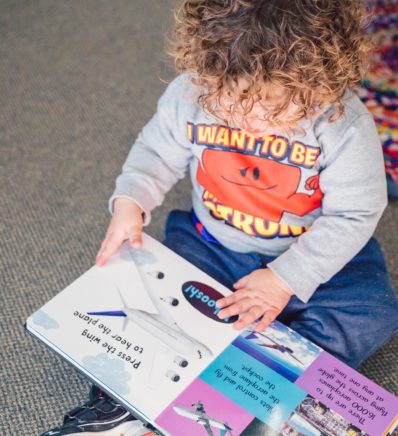 Early learning
Languages
Australia (ELLA)
ELLA is a digital, play-based language learning platform for pre-schoolers.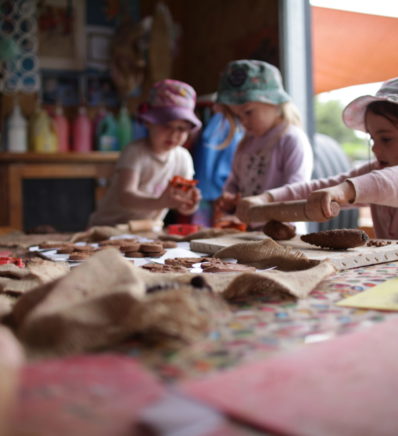 Science, tech, engineering & maths (STEM)
Children are learning to ask "good" questions and seek out answers through experimentation and investigation.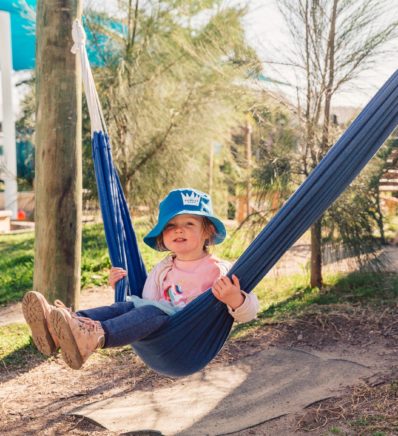 Outdoor play
And exploration
With massive outdoor spaces and a dedicated outdoor educators children are involved in gardening, caring for animals, sports, and a range of physical activities.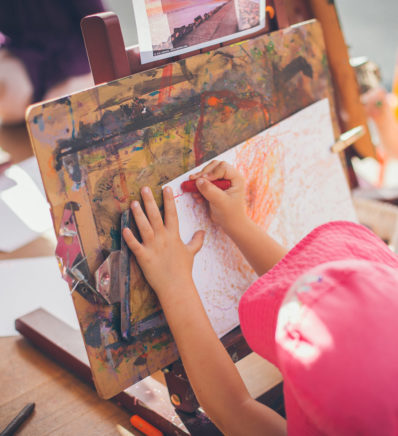 Art
Our highly experienced art teachers guide children to awesome levels of unique artistic creativity and skill. Creativity and innovation are vital skills to foster into adulthood in this century.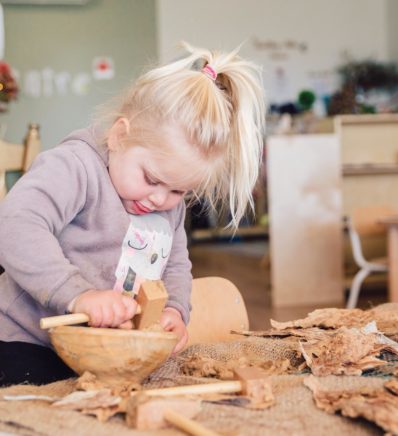 Transition to school
We seamlessly integrate our educational content into the care setting, ensuring children receive educational preparation for school, while giving parents the flexibility of extended hours.
FAQs
How do I enrol my child?
To be added to our waiting list, please complete an application form here. We will contact you if we have are able to confirm a position is/will be available for the requested start date.
Please note that our waiting list feeds into the Darling St, Chatham St, Pelican, Marks Point and Charlestown centres and places are offered based on availability. When a place becomes available for your child, you will be contacted with an offer of enrolment.
Can I book a tour?
We encourage families considering sending their children to The Rumpus Room to come visit us. This gives you the chance to see the centre in person, imagine your child here and ask any questions you may have.
We are here to help you make the best decision for your child.
CONTACT US to arrange a visit.
HOW DO I GET THE CHILD CARE SUBSIDY?
The Child Care Subsidy is a payment made by the government to help families cover childcare fees. We recommend visiting Centrelink to find out more on Child Care Subsidy and how you can apply to reduce your child's daily fees. You can find out more by clicking here.
Approved Service Providers are governed by National Law and National Regulation standards and you can view this link for more information https://www.acecqa.gov.au/nqf/national-law-regulations